Bonners have been established since 1969 in the same shop in Silver street Ilminster. My father opening the shop that had been closed as a butchers for over a year, on December 27th 1969.
My father had been in the trade all his life and had been an area manager in London looking after 20 shops for Kingstons Butchers
At that time Ilminster had five other butchers shops now we are the last one
I took over in 2002 when my Father retired and now we have a staff of 14
The arrival of ready meals and vacuum-packed meat on supermarkets' shelves means your taste-buds expect bland, tasteless food. When you experience dishes made from natural ingredients – ingredients nurtured and prepared by professionals to ensure optimum taste and succulence – the difference is startling.
Bonners of Ilminster
award-winning butchers
Bonners of Ilminster are award-winning butchers, and members of the Q Guild. We're more than happy to share our knowledge, imparting cooking tips and recipe advice to help make your family tea or dinner party a meal never to be forgotten.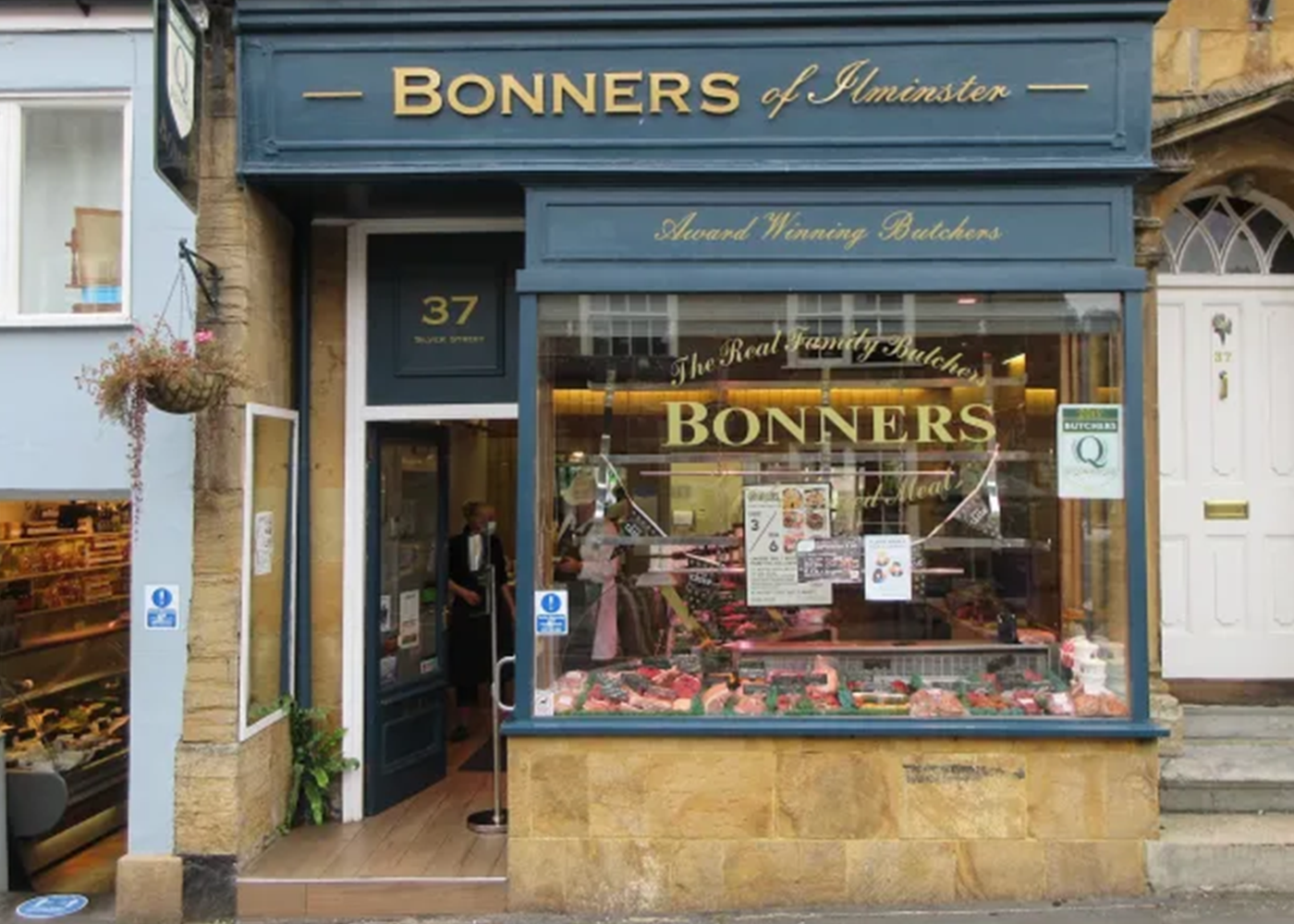 Located in Somerset in the heart of stunning countryside Ilminster is a jewel in the Somerset crown with a wealth of marvelous independent shops and we feel privileged to be part of the community.
Our aim is to provide quality local produce and inspire our customers with delicious meal solutions. expertly prepared We are very proud of our display and the quality and range of produce we sell.
Our Delicatessen has recently been completely refurbished with a light, modern, contemporary feel and is a pleasant environment for both customers and staff and with wide range of the finest local produce and with our new kitchen we prepare award winning pies and ready meals